Preening shamelessly
Wearing a pair of shoes
My coven considers starting a rumble with passersby
Lambchop and Mr. H strategering the wedding night
I am all their fault
We imported our officiant from Venezuela
Lambchop's karaoke interlude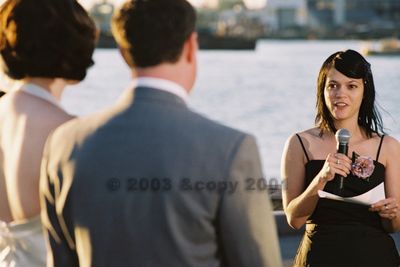 We flee
Screw a receiving line, to the bar!
The hahbah in Bahston
Free surprise fireworks
Loud noises are frightening to some
The Rev gets groomed
I come from a long line of showoffs
My sister likes to shake it too
Shoes come off
The evening devolved from there
Lambchop DOES dip!
Hours of drinking still ahead. No idea how we got on a plane.
Finis